Introduction about Gunkanjima Digital Museum
STAFF BLOG
2019/09/10

Introduction about Gunkanjima Digital Museum

Hello ! Kon ni chi wa!I'm a staff of this museum and from Hong Kong !Today I am going to introduce about our Museum.I hope foreigner customer can understand what i writing about,so I will use Japanese and English to write this blog.Our museum use lots of figures to let customer knows how was the History and Life on the Island.Visitor can feel the life through the video biside the model and like time sliping to the past.I will use the photo of our museum's Figure/Model for introduction.This photo is the full size of Gunkanjima and the golden age of the Island.There are over 5300 people lived on this small Island before.
This is one of the apartment on Gunkanjima.
One family lived just One room like this photo on Gunkanjima before.
This room's appliances are all real ,
you can feel The Showa period of Japan by visiting this room!
This photo is the gymnasium on Gunkanjima.
Very precision model and show how was the children playing outside gymnasium before.
The last photo is "Building No.30" , one of the oldest building on Gunkanjima.
There is no elevator insdie every building on the Island before,
residents have to take very hard for the stairs everyday.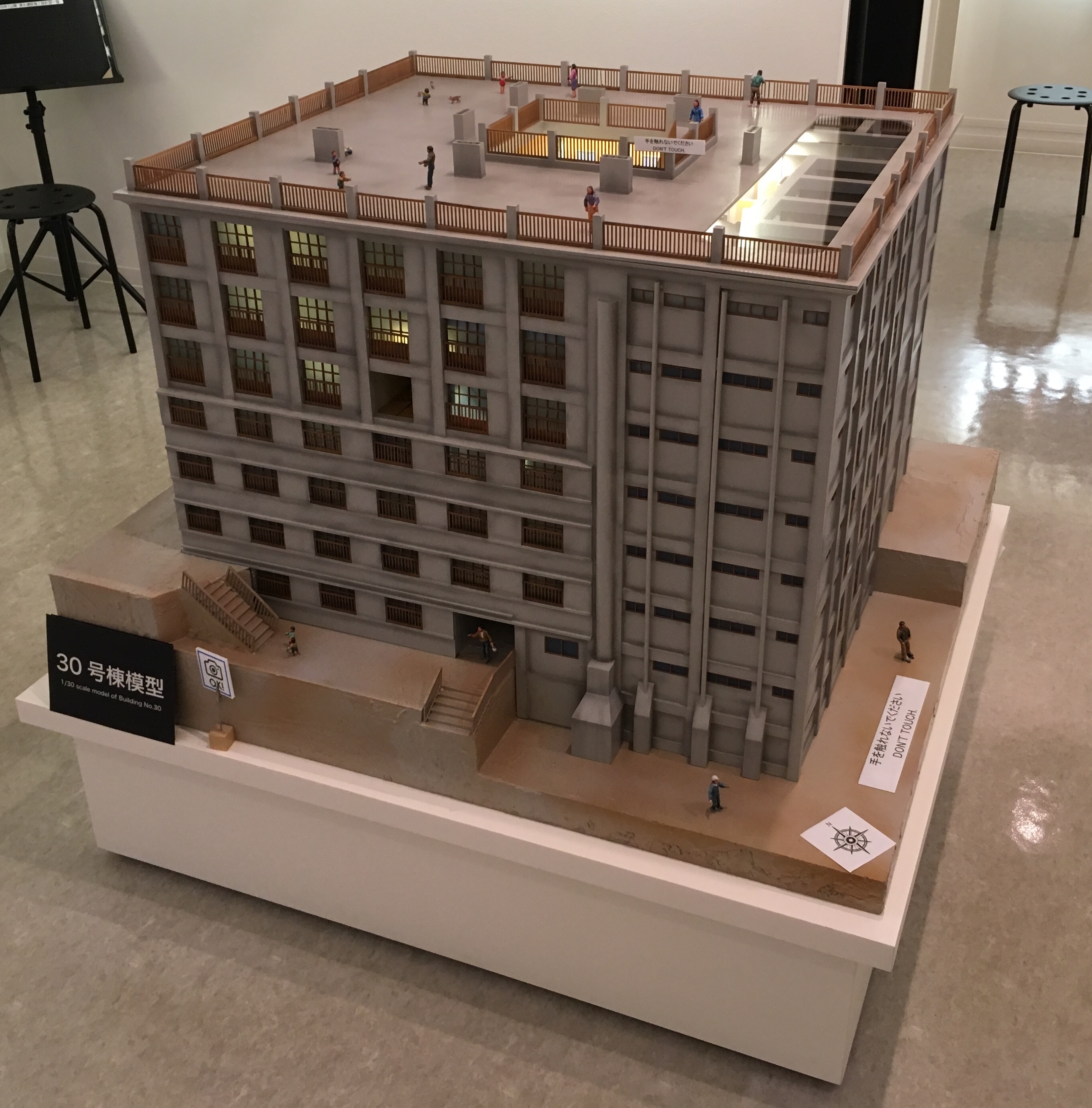 Our museum start from 2/F to 4/F.
We have lots of exhibit and you have to take about an hour to visit it.

There will totally different feeling if you visit our museum
and learning the knowledge before Landing Gunkanjima.
so if you join our Landing tour or planing to join our landing tour,
I strongly recommend that visit our museum at first!!